With Sound Vision, Creativity, Experience, Skills
and the Ability to Execute
Orb IoT was established by a group of highly experienced executives. Members of Orb 's team were former IBM, Intel, and other multinational companies executives, with decades of service and deep experience working with Enterprise Clients. As a result, Orb has a strong business relationship with and access to many top-tier multinational companies executives and resources. Orb has also assembled a group of experienced FinTech, Blockchain, Artificial Intelligence (AI), Cloud, and cognitive experts, experienced in developing solutions that meet the requirements of Enterprise Clients. your feedback or answer any questions you may have.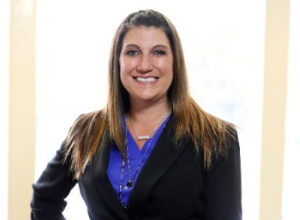 Nicole M. Wahab. Ed.D.
President – Orb IoT, Inc.
Dr, Wahab is the co-founder and president of Orb IoT, Inc., a systems integration and IoT company. Orb IoT is helping companies seize the opportunities of the AI, machine learning and IoT economy—a growing global industry that boasts 8.2 billion connected devices will exist by 2020. Collecting and monetizing data is the engine of innovation for this new economy and Orb IoT has strategic plans on obtaining market share.
Dr. Wahab joined Orb IoT, Inc. March, 2017. Under her direction, Orb IoT has accelerated its multi- industry leadership, with innovative offerings, a renewed brand and strengthened market presence. She has brought fiscal discipline to Orb IoT operations; invested in developing, retaining and hiring talent; and built a winning team focused on the success of Orb IoT customers in today's rapidly changing technology landscape.

Prior to Orb IoT, Nicole was a strategic advisor to Sports Tech and EdTech companies, past President of Football.com,  CEO and President of Coleman Tech ( which she founded and chartered),  ten years as a High School Principal and a tenure as a public school  teacher. In conjunction with her career as a senior level executive and administrator she held positions at Alliant International University and Chapman University as an adjunct professor for the Graduate School of Education.
Dr. Wahab received her B.A. degree in Liberal Studies, California State University San Marcos in 2001, a M.A. degree in Education Administration, Alliant International University in 2003 and Ed.D. in Organizational Leadership and Management, Alliant International University in 2006.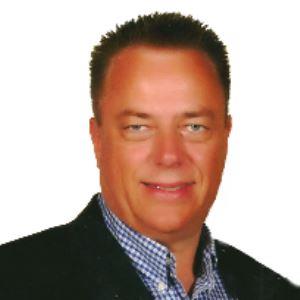 Christopher Douglass​
VP Business Strategy, Orb IoT
Christopher (Chris) Douglass has more than 20 years of extensive industry knowledge and experience in the Digital Transformation and the Information and Communication Technology (ICT) Industry. As a Vice President for Business Strategy at Orb Iot, Chris is responsible for the solution strategy execution and ecosystem partner management for Orbiot's key investments in leading cross-industry markets providing innovative Cloud, IoT and AI products and services.
Prior to joining Orbiot in January 2020, Chris has held a broad array of roles focused on the mobile ICT industry in various management, strategy, consulting, partner, and operations positions leading cross-matrix teams while at Lufthansa, Accenture, IBM, Cisco, Sprint, and AT&T.
Chris is a Certified Six Sigma Black Belt; a Citrix Certified Sales Professional; a VMware Certified Associate for Digital Business Transformation; earned a certificate in Advanced Mobile Marketing from University of San Francisco; earned an IBM Selling Profession Certificate, an IBM Experienced Consulting Profession Certificate, was a Certified Trainer for IBM MobileFirst Services; earned the following AWS Cloud certificates: AWS Business Professional, AWS Technical Professional, AWS Internet of Things Foundation Series, and AWS TCO and Cloud Economics. He also served on many application working-groups and Forums.
Chris has earned a Mini-Master of Business Administration (Certificate) from the University at Buffalo, School of Management located in Buffalo, New York; and a Bachelor Degree (BA) in Business Administration from the Union Institute & University located in Cincinnati, Ohio.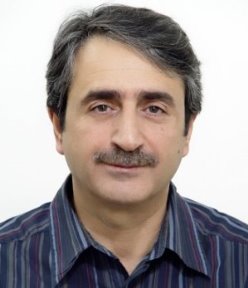 Amir Alkaram​
Advisory Principal, Orb IoT
Amir has more than 28 years of progressive growth in the field of ICT, including many years of Business Solutions Architecture to deploy and solve business challenges. A proven record of success in leading business development, software development and deployment of systems and custom applications, and providing strategic directions to executive management on technology and business directions. Amir has a strong understanding of business automation/transformation technologies including Software Development lifecycle methodologies.
Amir is senior resource with proven leadership, communications and success. His core professional competencies are: enterprise solutions and business automation in multiple verticals such as Healthcare, E-government, Vendor Management/ Evaluation/Negotiations, Budget Management & Cost Control, Staff Management, Skills Identification Planning, Ecosystem Development, Business Case Development, and Program/Project Management.
Amir served in leadership and executive positions with many multinational organizations such as Intel Corporation, Dubai World, Nortel networks, Faruk Medical City, SAB Holding, and etc.