Offering Unparalleled IoT
&
Enterprise Solutions…
Providing Secure, Artificial Intelligence, Advanced Cloud Based Solutions and Integration.
We are a certified IBM business partner, reseller and services supplier
Orb IoT team members have decades of experience in providing Information Technology solutions to some of the largest companies in the world. They are subject matter experts in connectivity, integration, IoT, Business Process Management, mobile and cloud solutions.
Architecting, planning and designing solutions to be flexible for todays fast changing world.
Extensive industry experience
Deep knowledge of sensors, cloud computing and mobile devices
Integration with heterogeneous applications with support for more than 80 platforms including z/OS, CICS, IMS, AIX, Linux, Unix, Windows, iOS Tandem and more.
High performance and secure integration solutions that meet and exceed the most stringent commercial and government security standards
Blockchain
FIPS 140-2 and FIPS 140-3 compliant solutions.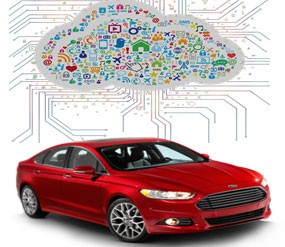 For IoT applications that require integration to other systems or processes, Orb IoT can create and integrate new IoT solutions into any IT environment. A sample IoT system integration project performed by Orb IoT team members was the implementation of the "Connected Car" for one of Detroit's big three auto manufacturers:
The car has more lines of code than an F-18 fighter jet and connects to over 100 sensors.
Car data goes to the cloud for preventive maintenance and quality control, which helps prevent massive recalls.
Cloud Integration with other services, such as weather, GPS navigation and traffic information enhances the interaction between the driver and the car.
Entertainment – provides connection to Pandora, Netflix and other Internet entertainment services.
Stored data provides the manufacturer with insights through "Big Data" analytics, such as the correlation between vehicles built at the same time when defects are found, or how the car performs on different vendors equipment
Education & Cloud Services
---
Our Educational Services can help our clients rapidly leverage their IT investments. In addition to the more technical contact we offer, we can share with you how other clients in your industry have implemented creative IoT solutions.
IoT architecture and design
Connectivity
Integration
Back end integration
Cloud storage concepts and facilities
Analytics
Protocol selection
Mobile App integration and design
MQTT architecture
Blockchain
Application development
Mobile solutions development
Consulting
Orb IoT's Cloud Services offers our clients a reliable and affordable approach to connect sensors and other "Things" to the Internet. Once connected, our cloud applications can collect, store, integrate, analyze, format and deliver enhanced information to clients. Orb IoT Cloud applications can also send data to other applications or devices as part of a process. Based on user rules, Orb IoT Cloud Service can send alerts (e-mail, SMS, text message, etc.) in real time for customers to act upon the data.
High density of connectivity
Ability to connect millions of devices with predictable latency
Back-end integration to other data sources
Mobile and device integration
Event capture and generation
Rules and decision management
Alert processing
Storage for historical analysis and reporting
.